For the 2021-2022 year we have a President Elect/Vice President position open and a Treasurer position open.  Below are the candidates who have come forward to fill these roles.
Melissa Eickleberry – Vice President / President Elect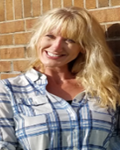 Melissa Eickleberry has been a caseworker for most of her life.  After her kids were grown, she went back to college to earn her master's degree in Occupational Safety and Health.  Since then, Melissa has been very fortunate for the opportunity to be exposed to an abundance of different areas of safety in the few years of her career as a safety professional.
While earning her master's degree at the University of Central Missouri, Melissa landed an internship with the Federal Contracting Group for M.A. Mortenson Construction and was sent to Kings Bay Naval Base in Georgia.  During her internship, Melissa gained valuable experience at implementing Mortenson's industry-leading safety program.  Her responsibilities included:  coordination of safety training programs for multiple trades workers and subcontractors, facilitating on-going safety activities and conducting safety inspections, observations and audits.  She was also responsible for mitigating hazards, engineering solutions, incident reports and conducting site safety orientations. 
Upon completing the internship, Melissa was hired as a Safety Engineer with Mortenson and continued to perform her safety duties listed above and guided the project team to ensure that everyone on site was working in full compliance with OSHA and other applicable regulations.  In April of 2018, Melissa was given her own small jobsite ($6 million) at Raven Rock Mountain Complex, also known as Site R. where she continued to implement the Mortenson Safety Program as the Site Safety Manager.
To be closer to family, Melissa moved back to Kansas where she then transitioned into the manufacturing industry and is currently the Safety Director for Custom Foods, Inc. in De Soto Kansas.  She continues to utilize her knowledge, skills and experience to develop and implement her ownindustry-leading safety program here in the heartland.
I am very excited about the opportunity to be of service to the ASSP Heart of America Chapter as your vice president.  I look forward to taking an active role in the organization and supporting its mission of helping others to grow professionally through networking, education and advocating for the Occupational Safety and Health profession.
Ravi Narayan – Treasurer
Planned, assisted and implemented programs to ensure EH&S compliance with federal, state, city and local regulations, consensus standards and guidelines from 1994-2005 for a variety of manufacturing, construction, service, retail and other organizations. Developed EH&S programs, conducted audits, training, sampling (air, water, soil), preparing air quality reports, and investigating incidents.
Since 2005 strategically developed an "enterprise risk management" program at John Knox Village to benefit residents and associates and minimize risk to the village. As the Safety Officer, participate in safety committees, emergency planning committees along with day-to-day management of the safety programs for village associates and residents. Research and assist in purchasing several systems to manage safety data sheets, training and incident reporting.
Took an active role in the Heart of America chapter of ASSP starting as Secretary, vice-president and president. Now serving as a member-at-large and advisor to the EC. During my role as president, facilitated the chapter to Platinum status for the first time in our chapter history. Planned PDC activities, mentor students by visiting colleges and talking about our profession among other things.
I look forward to serving the ASSP Heart of America Chapter as your Treasurer for the 2021-2022 term.